Swim with Whales Tour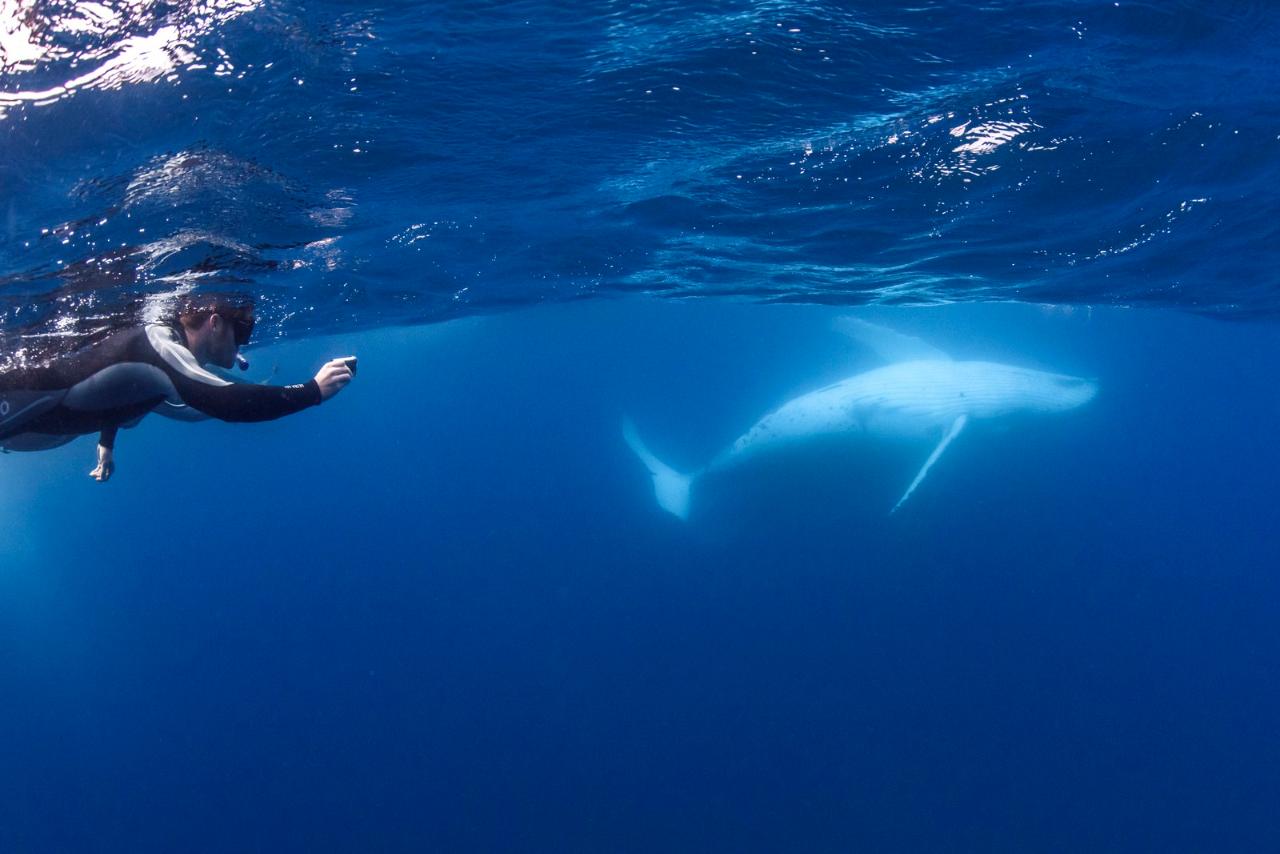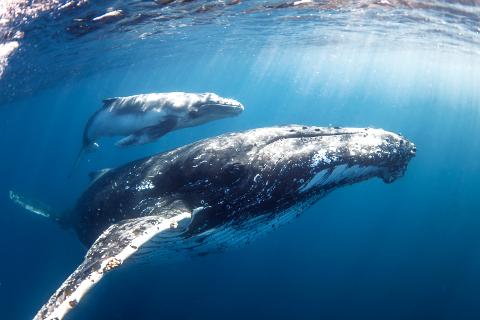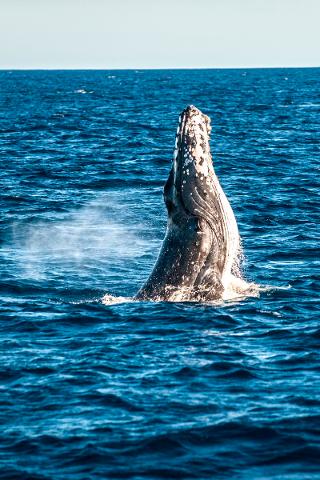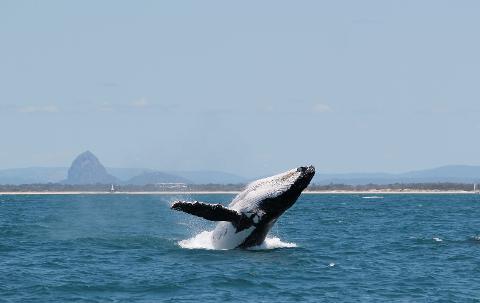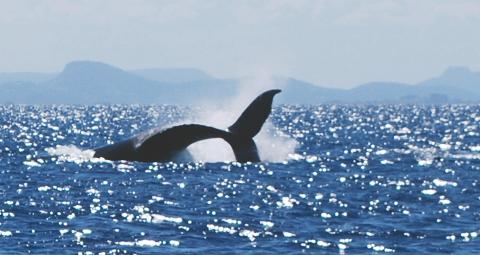 Duration: 270 Minutes
Location: Mooloolaba, QLD
The Experience
The opportunity to swim with a humpback whale is a rare and very special one – something that people who have experienced it have described as "life changing". "It's truly incredible that one of the largest mammals in our oceans is so graceful and gentle – they are just so trusting of human beings. They seem as intrigued by us as we are of them and glide effortlessly around us, with such a gentleness that it's like they recognise our fragility in comparison and know we are there out of wonder and respect."

Every day is different on the water, and every encounter is unique. Our Swim with Whales trip is approximately 4 hours in duration, with each trip catering for up to 15 participants. Sunreef provides all participants with wetsuits and snorkelling equipment required for the adventure. Participants are also fully briefed on the boat about what to expect from the experience.
Unfortunately if you are pregnant we cannot take you on this tour. Also if you are bringing children between 8 and 15 yrs old they must have an adult/guardian on board and in the water at all times with them. If you are bringing kids between 8 and 15 please be aware that they need to be strong swimmers for this activity; they must not be holding onto you as the adult. If this is seen to be happening they will not be allowed in the water again. Children under 8 are not permitted on board.

Once a whale is sighted, the boat will be put into neutral 100m or more away from the whale, and if the conditions are determined as safe by our trained crew, the boat will be turned off and swimmers will be allowed into the water. There will be a floating line attached to and trailing off the back of the boat.
Then it's all up to the whale – it is a natural experience and it is 100% on the whale's own terms. Whales are known as curious creatures so they may come over towards us or they may just swim past or away. Either way it's an experience you will never forget. It is also a case of looking but not touching these wondrous creatures.
While Sunreef will do everything in its power, to ensure whale encounters, we can't guarantee that our guests will get to swim with these magnificent sea mammals but if on the day the boat doesn't sight a whale at all, you will be eligible for 50% off your next trip.
This is also in open water and we suggest that you look into Seasickness medication to minimize the chance of it effecting your trip.

The Location
Sunreef's Swim with Whales operates out of Mooloolaba in the heart of Queensland's Naturally Refreshing Sunshine Coast. It takes about 10 minutes from the Sunreef dock to get out on the beautiful waters off the Coast, which are at their best during the winter months when the whales migrate. Water temperatures during this time range from 17 to 23 degrees C and visibility ranges from 10-30m.
Our Responsibility
At Sunreef, we take your safety and that of the whales very seriously. It is our number 1 priority so all participants must follow the directions of staff at all times. Sunreef is experienced in guiding in-water activities and adhere to all relevant safety guidelines. All encounters are conducted in accordance with the Australian National Guidelines for Whale and Dolphin Watching (2005) as well as our own strict Code of Practice which has been developed with whale researchers and experts to ensure the protection of the whales. We are also working with the University of the Sunshine Coast on a coordinated research project to increase the knowledge around these amazing creatures. Our commitment includes recording information about every whale sighting and offering spots on every boat for the researchers to get out into the field to collect their own data. Our guests can also participate, if they wish, using our whale spotting sheets. Whilst we will do everything in our power to ensure a great experience, this is 100% on the whale's terms so we cannot guarantee that everyone will get to swim with the whales. However, if our boat does not see any whales during your trip, you will have the opportunity to rebook at a 50% discount. In the event poor weather conditions cause cancellation, any guests not able to be booked on another tour will receive a refund. Please note that while the weather can look great on the beach, this doesn't mean that the conditions off-shore are safe enough for swimming. Sunreef will confirm your trip via email and text message the afternoon before you are scheduled to head out.