Night Ex-HMAS Brisbane Single Dive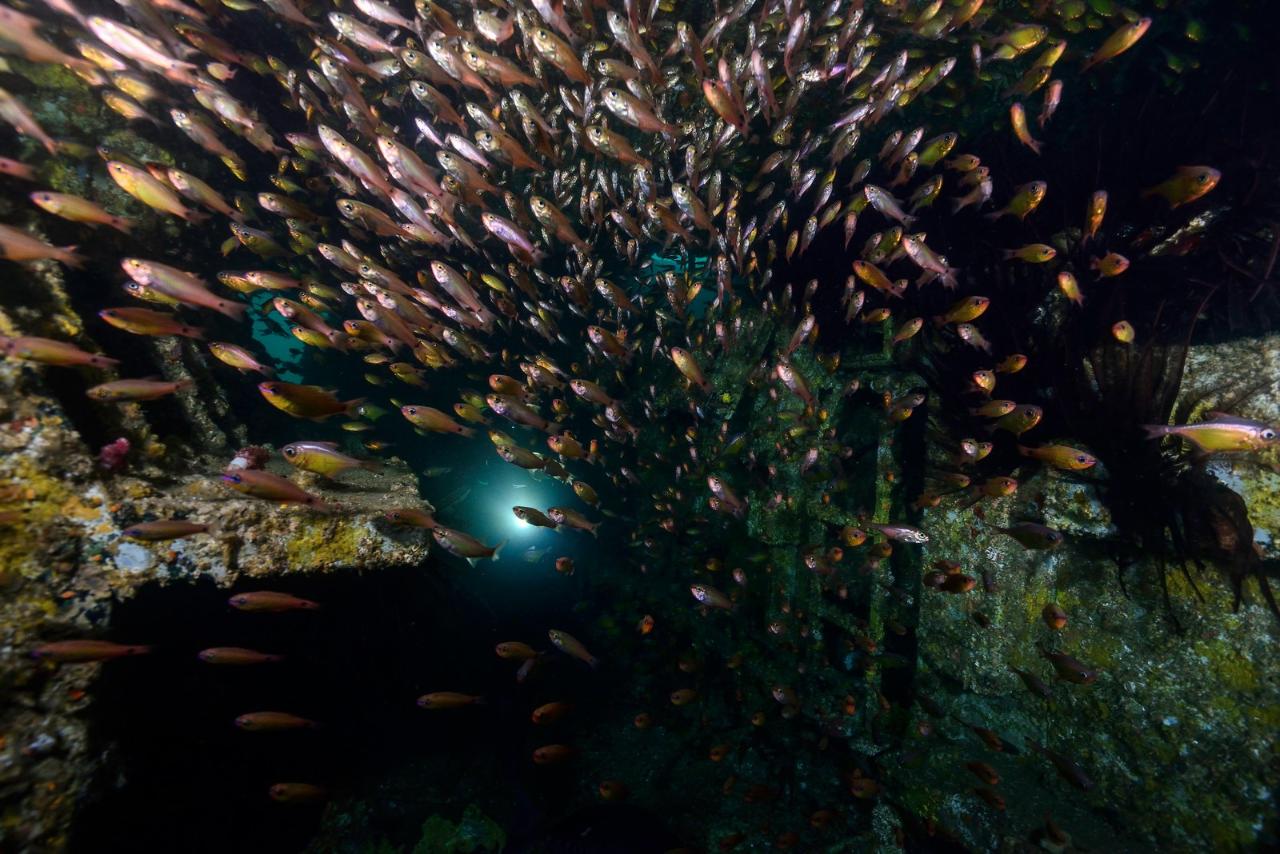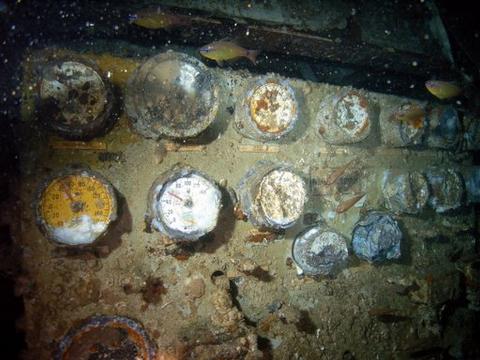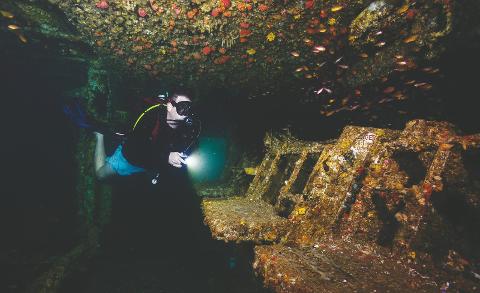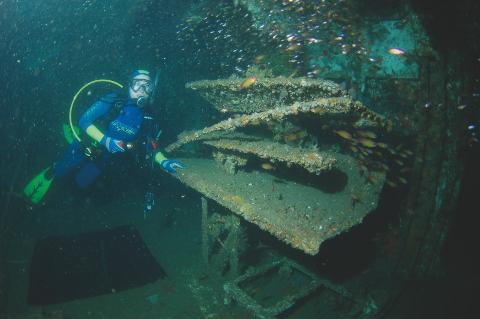 Duration: 5 Hours (approx.)
Location: Mooloolaba, Queensland
Product code: HMASNIGHT
A night dive on the ex-HMAS Brisbane is entirely different from any in the day. The feel one has when entering "the darkness" in the water on any night dive is fleeting and exhilerating. That being said, on a missile destroyer wreck, there is a mystical feeling about it, as one compares its current life with that of its past. The wreck itself provides protection and hiding places for many creatures in the day, which then come out at night. Many different crustaceans come out, such as crays, decorator crabs, and cleaner shrimps. Eels leave the shelter of their holes as they search for a meal. Octopus walk the corridors that sailors once did. Nocturnal squirrelfish swim in and around the wreck, while daytime fish slumber, changing their coloration to better blend in with their environment.
Upon check-in at the shop, you will be welcomed with a hot chocolate or coffee. Balances and gear rental will be sorted, and personal gear can be set up at the boat. We'll then depart out to the wreck, which typically takes around 25-35 minutes. Each diver will have a torch, and be given a thorough briefing about the dive as the boat traverses the calm waters of the Mooloolah River. Once the boat is at the wreck and moored, the crew will help get divers into the water. The dive will last for 50 minutes, or as soon as a diver or their buddy reaches 50 bar, whichever comes first. The divers then return to the shop, where gear is rinsed. Sunreef will give divers a choice of souvenir as a thank you for choosing us. This is typically a shirt, stubbie cooler, water bottle, or bottle opener, or something of similar value.
As with all dives, the night dive is subject to weather, and we will send out an email and text the day before at 3:30 to confirm the trip and its departure time.
Reminder for divers:
Please note if you have not dived in the last 2 years you will be required to complete a Scuba Review before you can participate in any diving activities.
These can be arranged on most days at set times provided we have at least 3 days notice. Please contact us on 07 5444 5656 for more information.
This is also in Open Water and we suggest that you look into Seasickness medication to minimize the chance of it effecting your trip.