PADI Wreck Diver Course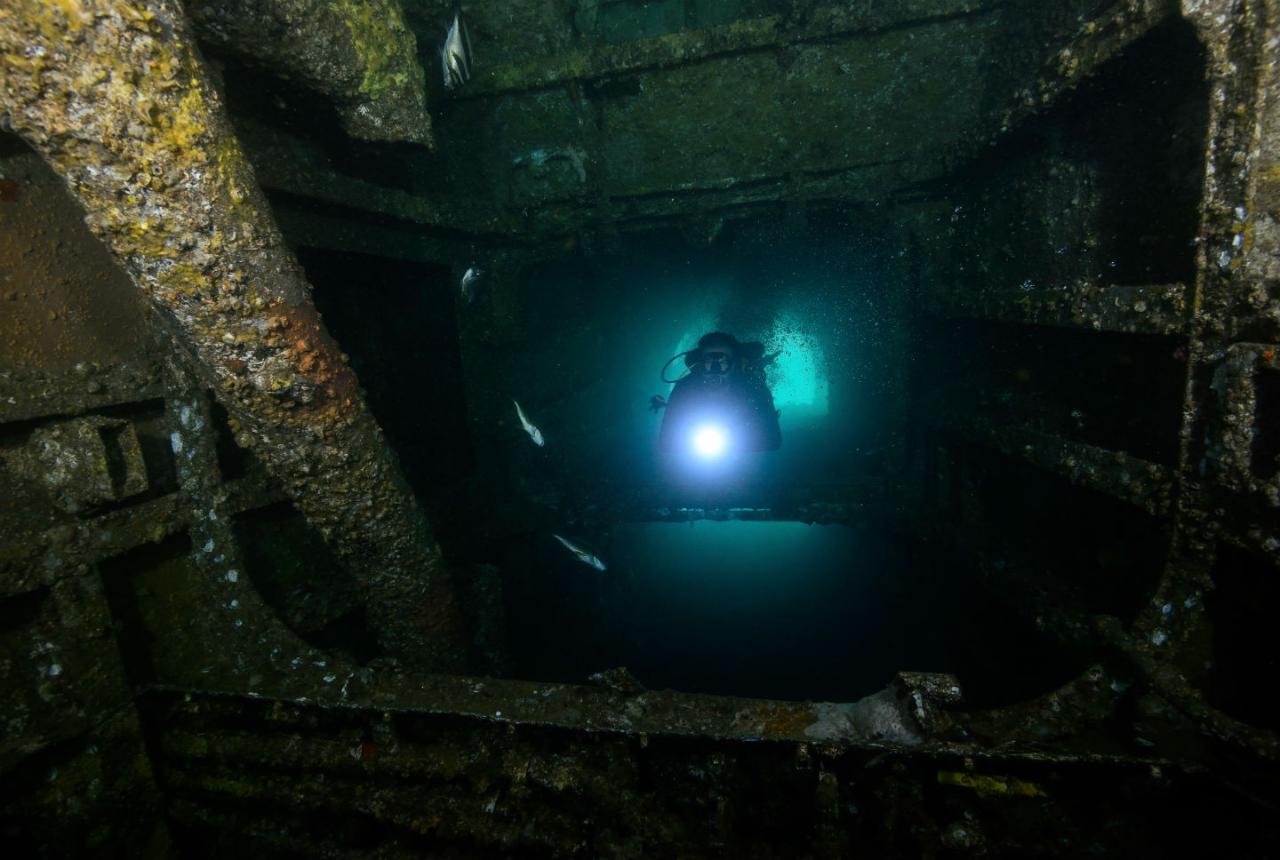 Duration: 2 Days
Location: Mooloolaba, QLD
Whether purpose-sunk as an artificial reef for scuba divers, or lost as the result of an accident, wrecks are fascinating windows to the past. Ships, airplanes and even cars are fascinating to explore and usually teem with aquatic life. Each wreck dive offers a chance for discovery, potentially unlocking a mystery or spying something others have missed.
Sunreef's Wreck Diver Course provides divers with a structured, well-supervised means to gain responsible wreck diving practices.
This course will give you the knowledge and skills to safely explore many different types of wrecks, some of which are protected by laws that guard their historical and cultural significance. You will learn the safety considerations for navigating and exploring wrecks, surveying and mapping a wreck and using penetration lines and reels to guide exploration and more.
Four dives on local reefs and the ex-HMAS Brisbane
Thriving marine life, pleasant year-round diving conditions and ease of access have quickly made former guided missle destroyer, the HMAS Brisbane, one of Australia's most talked about dive sites. Sunreef Mooloolaba runs morning, afternoon and night dives and can supply all gear. Join the growing number of divers throughout Australia and the world who can say... "I've dived the Brisbane".
Course includes:
Four dives on the ex-HMAS Brisbane
Full Academics
Wreck Diver Manual
PADI Wreck Diver Certification Card
Tanks and weights
Can be combined with Nitrox Course (additional cost)
Things you have to supply:
Dive Gear including dive computer and light (hire equipment available at extra cost)
Open Water Divers Certification Card
Reel
Dive Slate