PADI Enriched Air Nitrox Course on the Ex-HMAS Brisbane (includes Tanks)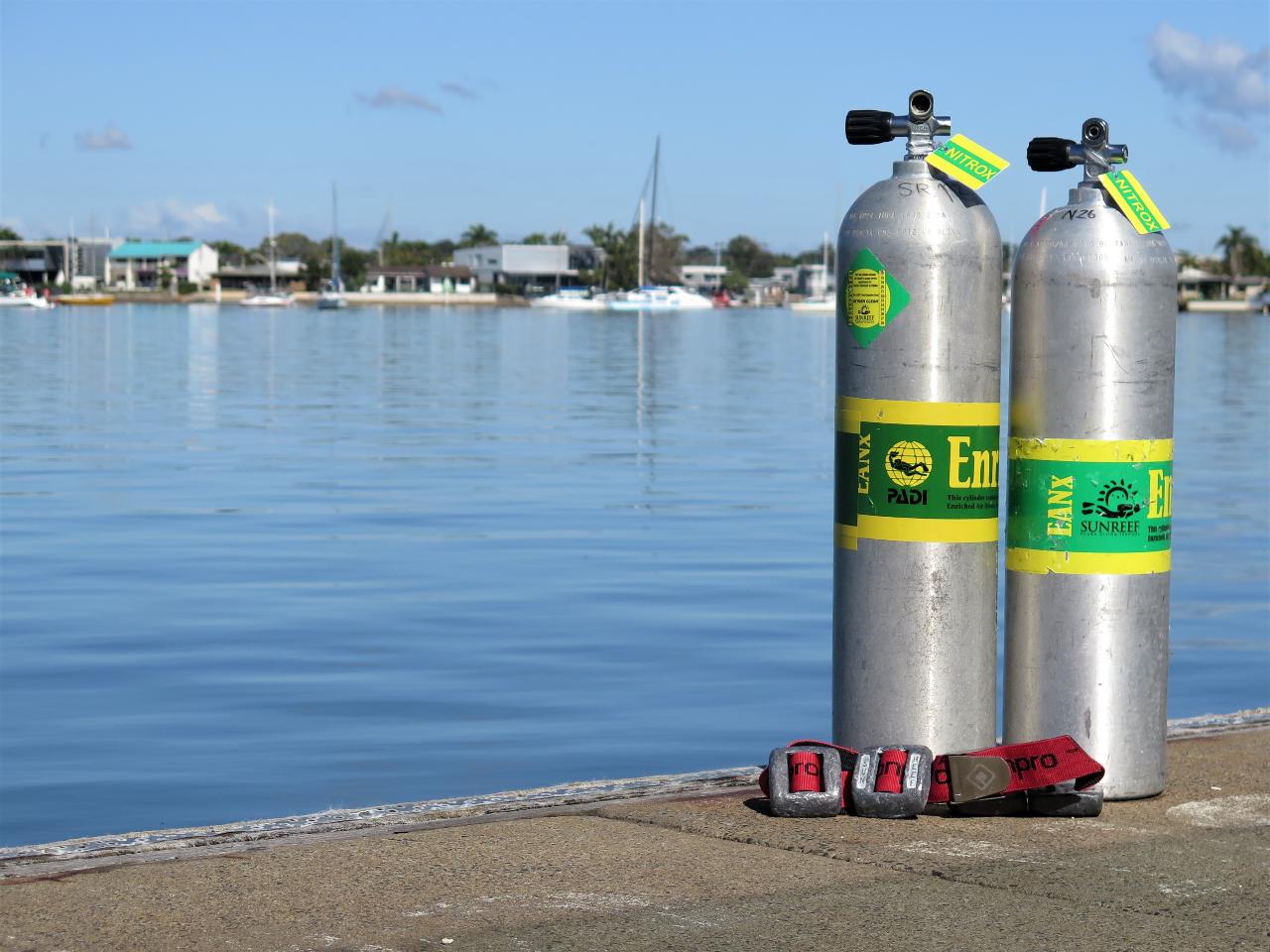 Duration: 6 Hours
Location: Mooloolaba, QLD
The PADI Enriched Air Nitrox Course run by Sunreef is divided into knowledge development and open water training.This trip is designed to be booked in conjunction with any other double dive trip offered on a Friday, Saturday, or Sunday. The knowledge development portion explains the principles and information you need for making and enjoying enriched air diving. Differences in maximum operating depths and benefits to diving on nitrox are thoroughly explained, so that you are aware of how to check your own air blend, and how you can dive with it safely.
The open water training component is made up of two open water dives on any of our dive sites. These courses are conducted any Friday, Saturday, or Sunday. You will put into practice the knowledge gained from the e-learning component, as our qualified instructors thoroughly explain how to analyse your nitrox blend, and adjust your computer accordingly. The benefits and hazards of Nitrox diving are addressed, along with how to plan your dives safely within oxygen exposure limits.
Imagine being able to lengthen your dives and make the most of your money by extending your No Decompression Limits.
Course includes:

Full Academics
Nitrox eLearning or manuals
PADI Enriched Air Nitrox Certification Card
Things you have to supply:

Dive Gear (hire equipment available at extra cost)
Open Water Divers Certification Card
Must be booked in conjunction with a Sunreef double dive trip.
SAVE money and combine your Nitrox Course with either a Wreck, Advanced, or Deep course.