Overnight Stand Up Paddle Board Hire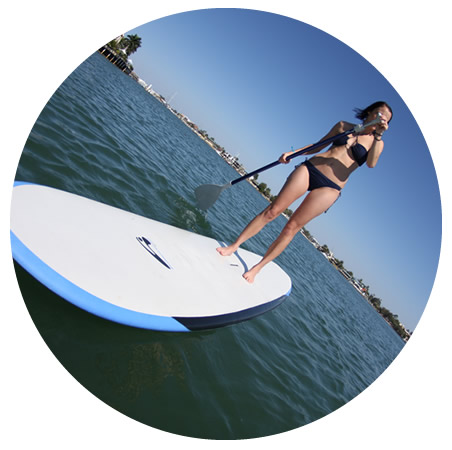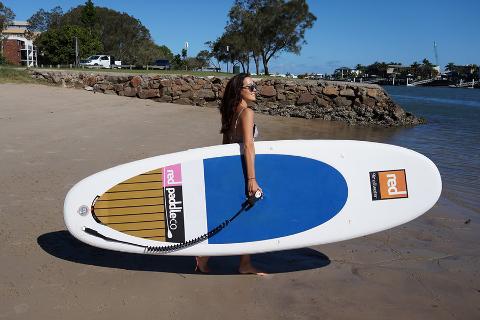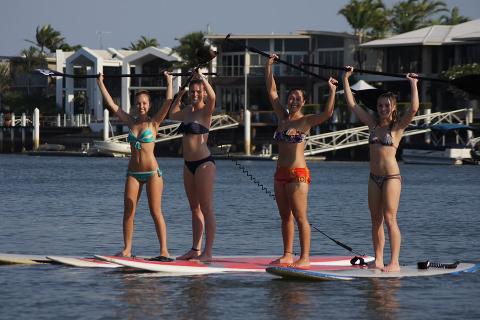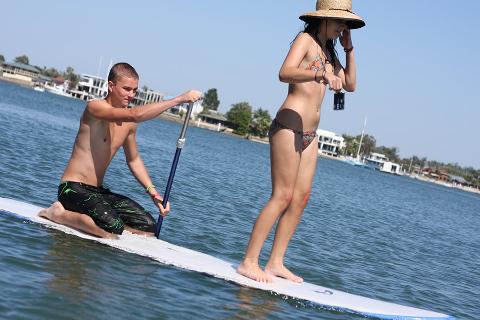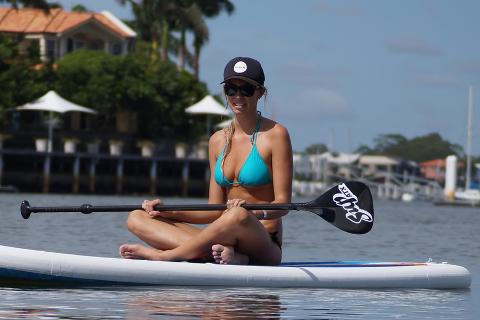 Location: Mooloolaba, QLD
Hire SUP is a fun and exciting way to explore the magnificent Mooloolah River. Stop along the way at one of the sandy beaches for a well-deserved swim. Keep your eyes peeled for our resident Dolphins!
These rules and regulations are designed for your enjoyment, safety and safety of others.
Let's make today the best day of your holiday.
PLEASE READ THEM VERY CAREFULLY.
AT ALL TIME YOU MUST STAY WITHIN THE DESIGNATED HIRE AREA ( Mooloolah River & Canals Only)
IF YOU ARE OVER THE AGE OF 12 AND ABLE TO SWIM YOU ARE NOT REQUIRED TO WEAR A LIFE JACKET. HOWEVER, LIFE JACKETS ARE ISSUED FREE OF CHARGE TO ANY PARTICIPANT AND IF REQUIRED MUST BE WORN AT ALL TIME.
0 (ZERO) ALCOHOL TOLERANCE LEVEL IS REQUIRED OF ALL PARTICIPANTS.
YOU HAVE TO REPORT ANY INCIDENT OR COLLISION THAT HAS OCCURRED DURING YOUR HIRE.
YOU ARE RESPONSIBLE FOR ANY PARTICIPANTS UNDER 16 YEARS OF AGE.
ONLY NAMED PEOPLE ON THIS FORM ARE ALLOWED TO USE THE HIRE EQUIPMENT.
YOU MUST WEAR YOUR LEG LEASH AT ALL TIME.
YOU ARE REQUIRED TO LEAVE AND RETURN TO THE DOCK IN THE KNEELING POSITION (10 METRES).
YOU ARE DEEMED RESPONSIBLE FOR YOUR OWN SAFETY AND THE SAFETY OF OTHERS, AS SUCH, YOU PARTICIPATE AT YOUR OWN RISK AND YOU WILL BE HELD RESPONSIBLE FOR INJURY CAUSED WILLFULLY OR BY NEGLIGENCE ON YOUR PART.
YOU ARE DEEMED RESPONSIBLE FOR THE CARE OF THE EQUIPMENT YOU HIRE, AS SUCH, YOU ARE ACCOUNTABLE FOR ANY DAMAGE AND UNDERSTAND THAT FURTHER COSTS CAN BE BROUGHT AGAINST YOU.
I ACKNOWLEDGE THAT I AM SOLELY RESPONSIBLE FOR OBTAINING ALL ADVICE AND INFORMATION NECESSARY FOR THE SAFETY OF AND THE SAFE USE OF THE STAND UP PADDLE EQUIPMENT.
ACKNOWLEDGMENT AND ASSUMPTION OF RISK
WARNING – THIS MAY AFFECT YOUR LEGAL RIGHTS AND OBLIGATIONS.
IF YOU HAVE ANY QUESTIONS PLEASE ASK YOUR REPRESENTATIVE BEFORE SIGNING.
I ACKNOWLEDGE THAT SUP ACTIVITIE
Like any activity, it can be dangerous and that by participation in it I am exposed to certain risks, therefore: -I ACKNOWLEDGE AND UNDERSTAND that whilst participating in the Activity: -· The conditions in which the activity is conducted may vary without warning.· Other persons participating in the Activity may cause me injury or damage to my property for which they may be liable.· I may cause injury to other persons or damage their property, for which I may be liable.· I may cause loss of damage to property used / hired for which I would be liable.· I may be injured suffer damage to my property as a result of my negligence or breach of contract.· There may be no or inadequate facilities for treatment or transport of me if I am injured.· I assume the risk of and responsibility for any injury, death or property damage resulting from my participation.· I will take special attention to all instructions oral or written and will query any matters that I do not understand.· I am not under the influence of drugs / medication / mind altering substances that affect my understanding of safety instructions or ability to safety participate.· I do not have any allergies that affect my ability to participate any aspect of this activity.· I do not suffer from any mental infirmity / allergies that may prejudice my performance/safety or the safety of others.· I name and acknowledge the full responsibility for participant less than 16 years of age.
RELEASE AND INDEMNITY TO THE SERVICE PROVIDER
IN CONSIDERATION of the acceptance of me participating, except to the extent it is precluded by statutory law I AGREE TO RELEASE AND INDEMNIFY The Service Provider as follows:
I release, indemnify and hold harmless the Service Provider, its servants and agents, from and against all and any actions or claims which may be made by me or on my behalf or by other parties for or in respect of or arising out of any injury, loss, damage or death caused to me or my property whether by negligence, breach of contract or in any way whatsoever.
Before signing your boarding pass (part 2) you have read and understood this entire document (part 1) and know that it affects your legal rights.