PADI Advanced Freediving Course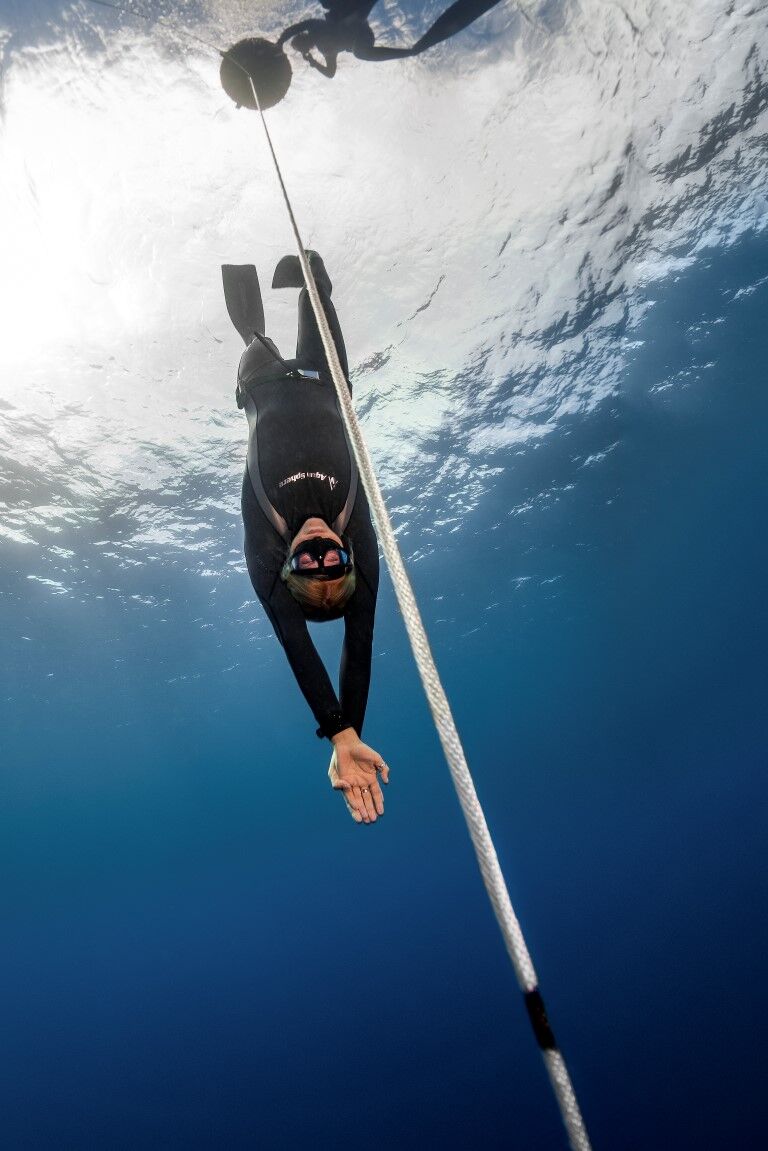 Duration: 16 Hours
Location: Mooloolaba, QLD
Achieving a new freediving time or reaching a new depth is an incredible feeling. It satisfies that very personal desire to do your best and be proud of what you can accomplish. The PADI Advanced Freediver course is designed to fulfill that personal need to refine and improve your freediving skills, allowing you to progress slowly while learning how your body performs during apnoea.
Two day course

Day 1:
Half day theory - including the interactive PADI Touch Program which is a tablet based program with video's and content designed to enhance the students learning.
Techniques designed to take you to the next level of your breath and breath hold.
Pool session to take you to advanced level of static apnoea and work on enhancing your technique in preparation for taking your diving to new levels and depths.
Day 2:
Boat charter to the Ex-HMAS Brisbane
2 open water dive sessions
First session is technique diving down the line on the buoy.
Second session a mix between line diving and fun diving on the wreck which is truly world class and full of sea life.
To enroll in a PADI Advanced Freediver course you must be at least 15 years old. You need adequate swimming skills and need to be in good physical health.